STRATEGIC POSITIONING STUDY

Since its formation over 20 years ago, The Strategic Edge has provided advice to shopping center owners, developers, managers, brokers, and retailers. Traditionally, we have helped shopping center development and management companies by conducting feasibility studies and consumer research, preparing sales forecasts and tenant mix recommendations, as well as screening markets.

The Strategic Edge has combined some of our traditional methodologies in a tool for developers of shopping centers and malls… The Strategic Positioning Study.

The Strategic Positioning Study examines the health of a shopping center by evaluating its current tenant mix with respect to its marketplace. Having an independent, thorough market evaluation at your fingertips will prove very valuable in answering questions from prospective tenants or investors. Find out who your customers are, what perceptions and opinions about your center are most prevalent, see how your tenants stack up to the competition, know where your greatest opportunities lie, and much more. The Strategic Positioning Study utilizes a multi-phase methodology:
Do you have the best shopping center you can, given your location? Who are your competitors and what are their market positions? Who are your customers?

Field Work & Trade Area Analysis

º Site Evaluation

º Retail Competition Assessment

º Trade Area Definition and Evaluation

What's your market share? Are your tenants performing for you?

Tenant Mix Analysis

º Expenditure Potential Estimation

º Retail Sales Productivity Analysis

º Tenant Market Share Analysis

º Lease Plan Analyses

What draws people to your center? What keeps them away?

Consumer Research

º In-Mall Survey

º Telephone Survey

º Survey Analysis - National Benchmark Comparison

Can you anticipate the changes on the horizon?

Future Market Projections

º Demographic, Lifestyle, Consumer, Retail, and Economic Trends

What's your niche? Who is your target market? What retailers are appropriate for your market position?

Conclusions & Recommendations

º Retail Opportunity Analysis

º Recommended Market Positioning

º Target Customer Identification

º Recommended Tenant Mix
The Strategic Edge maintains an in-house Geographic Information System (GIS) that is used to visualize demographics, market penetration, competition and other market considerations.

The Strategic Positioning Study can be thought of as a "check-up" for centers. Although your tenant mix may have remained relatively constant, the environment your center operates in can change dramatically. Conversely, you may see vacancies becoming harder to fill and overall changes within your center gradually taking place. In either case, The Strategic Positioning Study is a superior way to evaluate your position in the market and reaffirm your direction and goals. Versions of the study can also serve as a powerful marketing tool in attracting new retailers.

Maximize your center's performance, protect your investment, and acquire the information it takes to maintain or regain your competitive edge.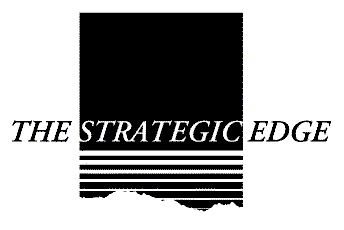 The Strategic Edge, Inc.
1899 Orchard Lake Road, Suite 105
Sylvan Lake, MI 48320
Phone: 248-322-5555
Fax: 248-322-5564
Email: TSE@thestrategicedge.com